5 Reasons for the High Demand for Lawyers in the Pandemic
The High Demand for Lawyers in the Midst of COVID-19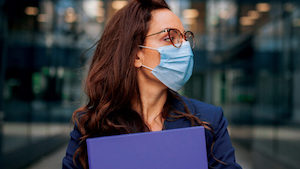 While some countries have managed to contain this sometimes-fatal virus, others struggle to cope with its impact. This means that lawyers are needed more than ever before. In addition to attorneys representing people in court, we use the term "legal services" to refer to the offerings of a wide range of professionals who provide advice on law and legal issues.
This article will discuss several reasons that could have led to the high demand for lawyers as this coronavirus continues to take its toll.
1. Commercial Matters
COVID-19 is hurting businesses all over the world. Clients may require the services of a particular type of law firm whose team is familiar with the nature of the issue at hand. This means clients may be unable to access their usual service providers and therefore need alternatives for these services.
These people may need to seek assistance from other professionals like arbitrators or mediators. There's also the possibility of litigation if the matter escalates.
2. Employment Law
Workers can be affected in many ways by the coronavirus pandemic. Some workers may not receive their paychecks or even face the risk of layoffs. Others might find themselves out of work because of reduced business activity.
Companies may also implement strict policies to protect employees from contracting the virus and infecting others. Workers must comply with new employer policies when interacting with coworkers and clients or customers.
This includes social distancing requirements. If you have been laid off, you should consult your attorney immediately to ensure that you are doing everything possible to claim back wages. We recommend that you seek the help of a labor lawyer if you are dealing with a matter of employment law.
3. Immigration Issues
Immigration laws are becoming increasingly complex during this public health crisis. These laws affect people including international students studying in the United States and visa holders entering the country.
People working abroad must obtain temporary visas if employers ask them to return to their home countries. Travel restrictions mean that these individuals could miss crucial deadlines, so they need to act quickly to avoid being deported. If you are facing issues related to immigration due to the pandemic, either personally or professionally, get in touch with an experienced immigration lawyer today.
4. Personal Injury Cases
COVID- 19 affects personal injury cases in very different ways. We advise anyone injured by someone else's negligence to contact an experienced brain injury lawyer like David Dwork right away.
You can file a lawsuit against the negligent party and get compensation for brain injury medical bills, loss of income, pain, suffering, etc. If you think you are eligible for financial support from the state through various agencies, contact us to file the appropriate claims on your behalf.
5. Real Estate Matters
Real estate disputes are also likely to increase during this period. Many people who purchased property during the last few years are struggling financially and may want to sell their real estate now that they cannot afford payments.
Property values may have dropped substantially. However, it is essential to know your rights before putting the property up for sale. Ask an experienced real estate lawyer to assist you.
Conclusion
The pandemic has affected almost everyone in one way or another. Stay safe, and get advice if you think the coronavirus may create a legal problem for you. You can minimize your losses and get the justice you deserve by acting fast. For more legal information and advice, be sure to get in touch with us today.
Client Reviews
No Fee Unless You Win
Fill out the contact form or call us at (617) 620-0857 to schedule your free consultation.