Boston Sports Head Injury
Football, Boxing, Cycling, Hockey, Soccer, Cheerleading…What do These Sports Have in Common?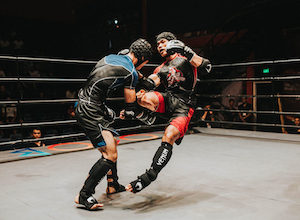 Putting these six sports, and many more, into a group might raise some eyebrows, but they have something in common most people would not think of…before you guess, lets add to that list:
Horseback riding, Snow Skiing/Snowboarding, Water Sports, Powered Recreational Vehicles, Skateboards/Scooters, Gymnastics…the list goes on and on…and what do they have in common?
They all are major causes of damaging head injuries, including but not limited to TBI, Traumatic Brain Injury and CTE, chronic trauma encephalopathy.  TBI is defined as a blow or jolt to the head or a penetrating head injury that disrupts the normal function of the brain, as outlined by the American Association of Neurological Surgeons (AANS). CTE is a progressive degenerative disease of the brain found in people with a history of repetitive brain trauma (often athletes), including symptomatic concussions as well as asymptomatic subconcussive hits to the head that do not cause symptoms.  Additional information about CTE can be found on Boston University's site at Frequently Asked Questions about CTE.
TBI is generally associated with a single traumatic blow to the head while CTE is the diagnosis for repetitive head trauma.
Unfortunately, 1.7 million cases of TBI occur each year and on average, 435,000 ER visits are children under 14 with TBI.A study, published in the Journal of the American Medical Association (JAMA), found CTE in 99 percent of brains obtained from National Football League (NFL) players, as well at 91 percent of college football players and 21 percent of high school football players.
Ken Stabler, Junior Seau and Aaron Hernandez are among the many NFL alumni diagnosed with CTE.
It is extremely important to be seen by a medical professional as soon as possible after a blow to the head and you can find a list of the symptoms on our site.
When these instances are caused by negligence or ignorance, it is important to also contact an attorney specializing in these cases.
Client Reviews
No Fee Unless You Win
Fill out the contact form or call us at (617) 620-0857 to schedule your free consultation.