How do You Prove Traumatic Brain Injury?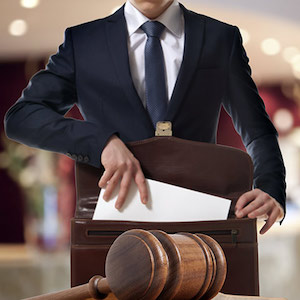 It's known in the legal and medical communities as TBI, and it takes a highly skilled attorney to understand the complexities of a traumatic brain injury (TBI) to properly represent a client in court to recover the appropriate damages in a negligence claim.
What Qualifies as a TBI?
A TBI is an injury that affects how the brain functions, and according to the CDC or Centers for Disease Control, it can occur in several ways to people of any age. These would include a bump, blow or jolt to the head. Trauma to the brain such as this can also develop via a penetrating injury to the head as in a gunshot.
TBIs can often happen through accidents such as a motor vehicle crash, a fall, or to an older person with dementia whose case has been missed or misdiagnosed.
There are three main types of TBI, which include a mild TBI or concussion, a moderate TBI, and a severe TBI.
How Does an Attorney Prove TBI in Court?
An experienced lawyer will know how to carefully build their case to show evidence of a TBI-related injury in court. This strategy can generally be accomplished in three ways.
The first one is medical documentation. Sophisticated technology that features CT scans of the brain (computed tomography), MRIs (magnetic resonance images), and x-rays can all provide the extent of a TBI.
The second manner of proving a brain injury with trauma in court is by featuring witness testimony. That can include the injured victim taking the stand. It can also mean that friends, family, or employees will offer testimony about the victim and how the injury has affected the individual's daily life and abilities.
The third way to address the matter is by putting an expert witness in the courtroom to testify. This professional would most likely be a doctor who specializes in neurology who can explain in layman's terms what the victim has suffered from their traumatic brain injury, what their limitations may be and what their future may hold for the victim in terms of their capabilities.
No two Brain/Head Injury Cases are Alike
A seasoned brain injury lawyer would tell you that each TBI case is unique and that settlements and verdicts can vary significantly depending on a variety of factors.
For instance, the specific facts of the case, the severity of the injury, and the overall victim impact all determine the value of your case.
That is why key forms of evidence play a huge role in court to prove a TBI, where the right skilled attorney is required on your behalf to get you the result you deserve.
One of Boston's finest brain injury standouts is Attorney David Dwork with more than 30 years of experience. Recognized nationally for his dedication and skill, Attorney David Dwork is an expert in brain injury litigation and a voice for survivors of TBI and their families.
Contact Attorney David Dwork or call 617-973-5024.
Client Reviews
No Fee Unless You Win
Fill out the contact form or call us at (617) 620-0857 to schedule your free consultation.