If You Seek Justice for Your Head Injury, Call an Experienced Boston Head Injury Attorney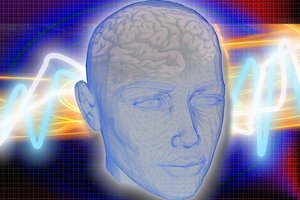 While people enjoy contact sports each day all across America, there always lurks the threat of injury, often in the form of a brain injury or a concussion. There are approximately 1.6-3.8 million sports and recreation-related head injuries, and concussions reported each year in the United States. Organized sports such as football, boxing, or hockey present the greatest risks for a head injury. It may be even higher when you factor in the many traumatic head injuries that have not been reported to hospitals. Unfortunately, if left untreated, a head injury or a concussion can result in potential long-term harm to your brain function. Sometimes these traumatic head or brain injuries typically result from an auto accident,  medical negligence, sports injuries or business neglect. If your loved one has suffered a head injury that resulted in loss of income and quality of life, you should not hesitate to contact attorney David Dwork, a leading Boston head injury lawyer with 30 years of experience helping brain injury victims.
What is the Difference Between a Head Injury and a Concussion?
A traumatic head injury occurs from sudden trauma, which causes damage to the brain. Also called a traumatic brain injury (TBI), this severe injury can occur when the head suddenly and violently hits or is hit by an object that pierces the skull and penetrates brain tissue. This may cause severe disruption to your brain activity. A concussion, which is a form of brain or head injury, sometimes referred to by doctors as a "mild brain injury" is very common in physical contact sports. It involves a temporary loss of normal brain function, but it is typically not life-threatening.
Suspect You Have a Head or Brain Injury?
Sometimes, it can be hard to decipher if you should see a doctor right away if you think you have suffered a head or brain injury. This is because symptoms might not show up right away. Symptoms like headache or neck pain, nausea, ringing in the ears, dizziness, fatigue, or a general feeling of being out of sorts may occur right away or may not occur for days or weeks later. Cognitive symptoms like confusion, agitation, combativeness, or other unusual behavior and slurred speech may come on sooner or later as well. If you believe you have suffered a traumatic head injury, you should go immediately to your emergency room or urgent care facility. Traumatic head injuries can have a wide range of physical and mental effects. Therefore, it's always best to check any head injury out with your doctor as the long term effects to your brain, if left untreated, can be severe and potentially life-threatening.
How can a Head Injury Lawyer Help?
If you think your head injury was due to the neglect of another, then contacting a Boston head injury lawyer may be in your best interest. Deciding to pursue legal action is not an easy decision. Your traumatic head injury may have been due to the neglect of another, whether it was a business, doctor, hospital, or a car accident. Attorney David Dwork has been serving the public with head injury and traumatic brain injury litigation for more than 30 years, covering Boston cities from Sommerville to Quincy to Cambridge, and beyond. An active member of the Brain Injury Association, Mr. Dwork will work for you with compassion, utilizing all the skills, and resources in his power to win you the maximum settlement for your head or brain  injury. Call (617) 973-5024 for a free consultation today. David Dwork  and his legal team are confident they can help you prove your case whether it goes to trial or is settled out of court.
Client Reviews
No Fee Unless You Win
Fill out the contact form or call us at (617) 620-0857 to schedule your free consultation.