New Study Finds Increased Suicide Risk for Patients Who Have Suffered Brain Injuries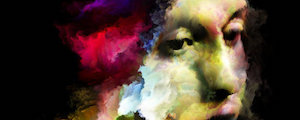 Quite commonly, the results of a brain injury can cause a wide-range of abnormalities and dysfunctions including frequent headaches, dizziness, neck pain, loss of memory, seizures, and severe mental states leading to depression, or worse. A thorough study reveals that those who have suffered from a traumatic brain injury (TBI) may be more likely to commit suicide.
An extensive new Danish study claims that those who have traumatic brain injuries may be twice as likely to take their own lives than their counterparts, and the rate more than triples over the next six months following the incident. This conclusion was drawn as a result of the thorough examination of the health and death records of the residents of Denmark. Over 7.4 million people starting at the age of 10 were of focus and 7.6 percent of them had received treatment for brain injury.
This study took place between the years of 1980 to 2014, and by the end of it, 34,529 people had experienced death by suicide. The suicide rate of those who had undergone some sort of brain trauma was 41 per 100,000 per year in comparison to those who had no history of TBI which numbers only reflected 20 per 100,000. The numbers doubled in difference.
Falling victim to such a life changing circumstance can be detrimental to a person's overall well-being. Following TBI, one may find it difficult to lead a normal life as they may experience a great number of cognitive difficulties. Trying to recall how life was prior to the accident can lead to both intense anger and confusion as their memory is often blurred. "Head trauma can affect the brain's functions, which can cause psychological problems and, consequently, increase the risk of suicide," states Trine Madsen of the Danish Research Institute of Suicide Prevention and Psychiatric Center Copenhagen in Denmark.
The mental and emotional effects of brain trauma may not be as noticeable to the person experiencing them, so it is important to take cautionary action and seek psychiatric treatment even if you are unsure as to whether you need it or not.
The study also revealed that even those who had suffered from minor concussions were 81 percent more likely to commit suicide than those who hadn't experienced any head injuries at all while those with severe TBI were 2.4 times more likely, and those who had skull fractures proved to be twice as likely.
While these numbers can be quite frightening upon discovery, suicide isn't a very common occurrence. The results of this study were not shared to promote fear within those who have TBI, but to create awareness and encourage those in need to seek help.
Our firm is here to help you, a friend or loved one who has had a serious head trauma / brain injury should you need advice or guidance.
Client Reviews
No Fee Unless You Win
Fill out the contact form or call us at (617) 620-0857 to schedule your free consultation.