The 6 Leading Causes of Traumatic Brain Injuries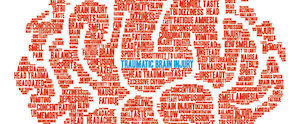 On average, nearly 70,000 Massachusetts residents are diagnosed with a traumatic brain injury each year. A traumatic brain injury, also known as a TBI, is defined as a blow, jolt, or bump to the head that disrupts normal brain function. The effects of these injuries range from mild concussions resulting in a brief loss of consciousness or change in mental status to severe impairment of memory, movement, or even emotional functioning that can have lifelong consequences for the victim and their family.
Leading Causes of Traumatic Brain Injuries:
In analyzing nearly 3 million cases, the Centers for Disease Control identified the six leading causes of traumatic brain injury:
1. Falls
Falls account for 47 percent of traumatic brain injury cases and are the cause of the majority of TBIs among infants, children, and older adults.
2. Being Struck by or Against Another Person or Object
Unintentional injuries involving being hit by another person or object account for more than 400,000 brain injuries each year and 15% of TBIs in children under the age of 15.
3. Traffic Accidents
Approximately 200,000 people a year experience traumatic brain injuries as the result of traffic accidents, which makes them the third-leading cause of TBIs across all age groups. Traffic accidents also account for 14% of all TBI-related deaths.
4. Assaults
Across the general population, assaults account for 10 percent of all traumatic brain injuries.
5. Unknown Causes
Approximately 8 percent of TBI cases could not be classified since the medical report did not specify an exact cause.
6. Other
Approximately 6 percent of TBIs result from explosions, electrocutions, and other miscellaneous causes.
Anyone suffering a traumatic brain injury should consult an experienced attorney regarding their legal rights. Attorney David Dwork has spent more than 30 years helping head injury survivors and their families get the compensation that they deserve. Contact the Law Office of David Dwork today to schedule a consultation.
Client Reviews
No Fee Unless You Win
Fill out the contact form or call us at (617) 620-0857 to schedule your free consultation.