Traumatic Brain Injury Finding Hope, Help and Healing Within the Challenge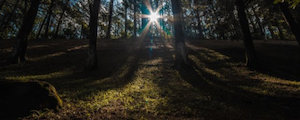 This excellent and encouraging article From Traumatic Brain Injury to PhD Then Harvard, by Dr. Jonathan Doll, shares the hope, encouragement and lessons he learned from not one, but two Traumatic Brain Injuries (TBI) in his life.
An overview of the lessons are shared below, but the article is much more expanded and absolutely worth reading.
LESSON #1 – NEVER GIVE UP. Focus on positive strides that are possible and attainable. Use the pain and even damage to bring healing and hope to others.
LESSON #2 – LISTEN TO HONEST PEOPLE AND ALWAYS PUT YOUR BEST FOOT FORWARD IN EVERYTHING. We are all continually surrounded by many wise and talented people who are willing to give valuable life lessons when needed the most.
LESSON #3 – SEEK OUT AND ACCEPT WHATEVER SUPPORT YOU NEED AND DON'T LET YOURSELF THINK IT IS A BAD IDEA, NO MATTER WHAT!
We often don't have the answers to many of life's questions the first time we hear them asked. There are many support resources available to help with what the support you need.
LESSON #4 FIND YOUR STRENGTHS BECAUSE IN THESE YOU MIGHT FIND THE MOST AMAZING LIFETIME TRUTHS.
Always remember, the strengths that are inside you and they will lead you to victory and triumph in your life.
For the complete article go to: From Traumatic Brain Injury to a PhD and then Harvard – Some Life Lessons Learned
Client Reviews
No Fee Unless You Win
Fill out the contact form or call us at (617) 620-0857 to schedule your free consultation.