What are the Signs of Traumatic Brain Injury?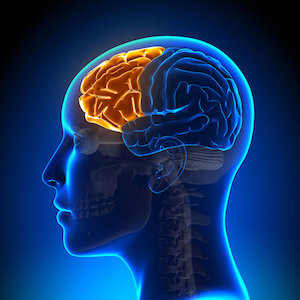 Brain injuries are among the most severe type of injuries anyone can have. When it comes to the brain, even minor injuries can result in physical and physiological effects. 
But, there's a difference between a brain injury and a traumatic brain injury (TBI). When someone has a traumatic brain injury in Boston, it's likely the result of a bad accident, playing sports, or an impactful fall. 
However, there are various ways these injuries occur. One thing that remains true in all cases, whether minor or severe, is that a brain injury is always a threat to the person who has it.
The unique thing about these injuries is that sometimes the side effects are sudden, while other times they are drawn out. In a mild TBI, the patient might not even know that the symptoms are from an injury. With that said, knowing the signs is critical for everyone.
Minor Traumatic Brain Injuries
When someone has a mild traumatic brain injury, the symptoms are likely to go unnoticed. The reason being is that these injuries come with symptoms that the average person feels from time to time. 
The person with the injury might simply think they didn't sleep well, ate something that went bad, or have a common cold. Luckily, there a few signs on the list that are unexplainable in most situations. These provide a more clear red flag. However, some of the minor traumatic brain injury symptoms are:
Headaches
Dizziness
Slurred speech
Loss of balance
Nausea or vomiting
Fatigue or constant drowsiness
Mood changes or mood swings
Memory problems
Difficulty focusing and concentrating
Irregular sleep patterns
Temporary and brief loss of consciousness
& more
Moderate and Severe Traumatic Brain Injuries
When a brain injury is more severe, there are additional symptoms on top of the ones experienced during a mild traumatic brain injury. Similarly, these symptoms appear anywhere from the same day of the incident to days after. 
As soon as you or your loved one realize that you could have a brain injury, it's vital to see a medical professional in a hospital setting. Brain injuries are serious and can have an impact on your health. Some of the moderate to severe traumatic brain injury symptoms are:
Loss of consciousness for minutes or hours
Seizures and convulsions
Loss of coordination
Frequent and severe headaches
Vomiting and nausea
Difficulty waking from sleep
Clear fluid coming from the nose or ear
Slurred speech
Persistent confusion
Coma
Uncharacteristic behavior and mood swings
& more
What Happens After Boston Traumatic Brain Injury Patient Diagnosis?
If you or a loved one have any of these symptoms, it's not a bad idea to visit the hospital. Traumatic brain injuries are a reason for concern and can only worsen if it goes untreated. Once at the hospital, the proper medical attention can be given to the problem, and steps towards recovery can begin. 
However, once you or your loved one are ready, you might want to consider seeking the assistance of a traumatic brain injury lawyer in Boston. Especially if the injury was a result of negligence.
Often, these injuries occur from the carelessness of someone else. Whether you were involved in a car accident or fell due to a faulty product, you can seek justice. Brain injury diagnosis and treatment are expensive and can be a long recovery. If the injury was out of your control, you might be able to get compensation, medical bill coverage and hold the party responsible accountable.
Contact a Traumatic Brain Injury Lawyer Today!
If you have recently suffered from a traumatic brain injury and seek justice, the Law Office of David Dwork can help. 
Our team has handled numerous brain injury cases in our 30 years of operating. We know how difficult it is to grasp the diagnosis and making a complete recovery. We also understand that the medical bills are extensive and that the treatment costs could continue for weeks, months, or even years to come. 
With that said, you should not be held accountable for something out of your or your loved one's control. To get a case evaluation and begin to seek justice, reach out to our team at (617) 620-0857.
Client Reviews
No Fee Unless You Win
Fill out the contact form or call us at (617) 620-0857 to schedule your free consultation.