When do I Really Need a Lawyer?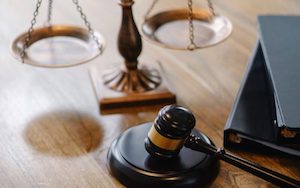 Attorneys are professionals who help other people with their legal problems. They do this by providing legal advice or representing you in a court of law. Attorneys have special training in law, and they are licensed to practice law in their area of expertise. So, when do you need an attorney? 
When Drawing up Your Will 
A will is a legal document that you can use to tell who your legal heirs are and how you want to be remembered. It may also include what you want to be done with your property after you die. A will can also help protect your assets. Now, for your will to be legally valid, it must be written correctly, and here is where the need for an attorney comes in. 
When You are Being Charged With a Crime 
If you get sued with criminal charges, you need to know your legal rights and how to defend yourself. If convicted, it will be tough for you to get a job or be able to live normally. However, it will be easier for you and your family if you have proper representation by a legal expert. 
When Negotiating a Contract 
If you do not have experience dealing with contracts, hiring an attorney in Florida is highly recommended. An attorney can help guide you through negotiating your contract and provide advice on the best way to structure your deal. They can also help guide you through recording the contract on paper so that there are no problems later on. 
During a Real Estate Transaction 
Once you consider buying or selling a property in Florida, it is recommended that you have an attorney to help guide you through the entire process. Generally, real estate transactions require that the parties enter into a contract to transfer ownership of the property legally. For this contract to be valid, it must be properly and accurately recorded in writing. This is where the help of an attorney is paramount. 
When Dealing With a Divorce 
Divorce is never easy, and if your spouse threatens to take all of your assets, hiring an attorney will be highly recommended. If you are considering a divorce, an attorney will guide you through the process and ensure that everything goes smoothly. 
Child Custody Matter 
Child custody is a critical issue that must be decided promptly. This is because the custody of children is a sensitive subject. Therefore, it is recommended that you hire an attorney to help you make decisions and ensure that your child's custody is ruled in your favor. 
When Dealing With an Accident 
Accidents happen all the time, and if you are involved in an accident, it is then essential that you hire an attorney to help guide you through the process. Accidents are tough to deal with, and when they happen, hiring an attorney can help you relax and speed up your recovery. 
An attorney is a significant person in your life. However, find a reputable one for the best results with your legal issues. For more information on legal issues, be sure to contact us today at the Law Office of David Dwork. 
Client Reviews
No Fee Unless You Win
Fill out the contact form or call us at (617) 620-0857 to schedule your free consultation.