When to Hire a Somerville TBI Attorney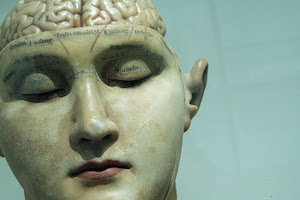 Have you or a loved one been in an accident that caused serious brain injury? It is times like these when you need the professional skills, knowledge, and experience of a traumatic brain injury lawyer.
Traumatic brain injury, or TBI, can be a life-changing injury for most people.
Often, these injuries are a direct result of accidents involving vehicles, falls, and altercations. They can lead to serious brain injuries like brain contusions, concussions, and physical penetration of the brain.
However they occur, they can be painful and devastating experiences that have long-term consequences, including financial burdens.
Today, we will discuss the causes of traumatic brain injury or TBI, share some examples of TBI, its signs, and the right time for hiring a TBI attorney like David Dwork, a top-rated TBI attorney in Somerville.
What Causes Traumatic Brain Injury?
Traumatic brain injuries may happen anywhere and to anyone, without warning. Accidents do not discriminate, and anyone can be a victim. However, young adults between the ages of 16 and 24 are particularly vulnerable because of their adventurous attitudes and proclivity toward risky activities.
Moreover, children under the age of 4 and adults over the age of 60 are also at high risk because of their physical limitations and vulnerabilities.
Traumatic brain injuries often occur when someone experiences a forceful blow or knock on their head. This can easily result from an auto accident, fall, crash, or an object hitting the head.
It is the main reason why hard hats are mandatory for anyone at a construction site because falling objects, even tiny ones, can cause serious brain injury if they hit someone's head.
Examples of Traumatic Brain Injuries
Here are the most common types of traumatic brain injuries.
Concussions
Concussions are the result of a sudden impact on the brain that causes trauma. Concussions can knock a person unconscious, or they stay awake but are shocked and feel confused. Often, doctors may ask them to take a break from physical and mental activities so they can recover from the trauma.
Brain Contusions
A brain contusion, or intracerebral hematoma, refers to the physical bruising of the brain. Just like your body, your brain can bruise as well, often causing swelling and bleeding inside the brain. Brain contusions may occur along with skull fractures and the clotting of blood.
Serious contusions require surgical treatment, whereas light contusions may be treated with medications.
Physical Penetrations
Physical penetration occurs when a sharp object strikes the head and makes its way through the skin and skull. Often this causes fragments of the object and bones to lodge themselves in the brain. Such injuries require immediate emergency attention and surgical treatments.
When to Hire a Somerville TBI Attorney
While minor injuries to the head and brain can have short-term effects, more severe brain injuries can lead to serious complications like memory loss, vertigo, seizures, infections, paralysis, and fluid buildup.
Traumatic brain injuries can take a heavy toll on the victim and their families. Apart from their pain and suffering, medical bills can also create long-term financial burdens.
Insurance is a good place to start to pay for hospital bills and therapy expenses. Insurance companies always try to minimize their losses. What would you do if the money they offer is not enough?
Moreover, their payments may not be enough to help with other things. Things like ongoing treatments, medication expenses, therapy treatments, and lost wages are just a few of the things you need to cover and worry about.
You need a qualified Somerville TBI attorney on your side at this time to help you recover your losses, both current and future.
A top-rated Somerville TBI attorney like David Dwork is the professional to get when you or your loved one experiences brain injury from an accident. Whether it is a minor injury, concussion, brain contusion, or penetrative injury, you need a professional to fight for the compensation you deserve.
They can help you with your insurance claims and represent you in the courts if you need to file a personal injury case against the party responsible for your injury.
If you want to learn more about when to hire a Somerville TBI attorney or about the best Somerville TBI attorney, please visit our website today.
Client Reviews
No Fee Unless You Win
Fill out the contact form or call us at (617) 620-0857 to schedule your free consultation.