WWE TBI Class Action Lawsuit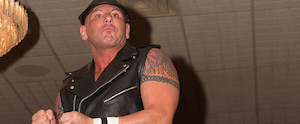 Brain injuries can cause victims to endure a lifetime of neurological disorders. Recently, the WWE was granted approval for a Motion for Reconsideration by the US District Court of the Court of Connecticut. This countersuit pertains to a class action lawsuit filed by former pro wrestlers Evan Singleton and Vito Lograsso who claimed that they suffered brain injuries during their tenure as professional wrestlers. The complaint further alleges that the plaintiffs were not informed about the potential risks of brain injury which can be linked to wrestling stunts that involved head impacts. The plaintiffs also allege that after receiving physical assessments, they were cleared to resume wrestling activities.
Although similar to another lawsuit which was filed by another wrestler, the WWE still denies that this type of injury is caused by wrestling. As a result, the WWE as a professional wrestling organization took counter measures seeking to validate their position by filing a countersuit.
A Wrestling Match That can be won
Despite claims that wrestling activities don't cause brain injuries, legal assistance is available for you if you've suffered a traumatic brain injury. If you've been evaluated by a doctor and test results indicate that you have a brain injury, Boston based TBI lawyer David Dwork can evaluate your claim. When you have a brain injury lawyer on your side who is experienced and successful in helping clients with traumatic brain injuries, your story is more likely to be heard and vindicated. Ask for help now by calling (617) 620-0857.
Brain injuries can impact your life in more ways than just the physical and mental consequences. Your financial status can change because of your inability to work and the stress on your loved ones can also be devastating. If you want to protect your legal rights, contact David Dwork, a seasoned brain injury lawyer who fights hard for justice for his clients.
Client Reviews
No Fee Unless You Win
Fill out the contact form or call us at (617) 620-0857 to schedule your free consultation.