Brain Injury Education – Heads Up CDC Program
Keep Your Heads Up Before and After the Holidays
The Law Office of David Dwork puts a spotlight on the CDC information program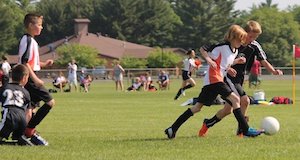 As a law practice that has concentrated on traumatic brain injury litigation for more than 30 years, it is important to us that more attention and education occurs on behalf of the general public, which is why we're telling everyone about the CDC program Heads Up (Safe Brain. Strong Future).
It is critical to acknowledge that keeping kids healthy and safe should always be our top priority. The site has been constructed to help parents, coaches, educators, and health care providers recognize, respond to, and minimize the risk of concussions or other serious brain injuries.
Many of the subjects covered have already been introduced in our own blogs, such as defining concussions and identifying the signs and symptoms. Part of what we wanted to highlight here is a few points on recovery and returning to activities.
Concussion Recovery
While most children with a concussion will feel better within a few weeks, symptoms will last a month or longer for some. Symptoms may appear during the normal healing process or as the child returns to regular activities. If there are symptoms that concern you or are getting worse, be sure to seek medical care for them ASAP.
Steps to Recovery
Rest – Limit physical activities early on, as well as thinking or memory exercises that could make symptoms worse. They should be encouraged to get a good night's sleep and take naps as needed during the day.
Light Activity – As the child feels better, gradually return to non-strenuous activities. Daytime naps should be reduced while maximum nighttime sleep should be fostered (so no screen time or loud music before bed). Activities at home should be relaxing with no risk for additional injuries, and they can return to school gradually unless symptoms worsen.
Moderate Activity – For when symptoms are mild or nearly gone, they can return to a regular school schedule, but should be encouraged to take breaks if concussion symptoms worsen.
Back to Regular Activity – For a full recovery when the child is able to do all of their regular activities with no symptoms.
Post-Concussive Syndrome
Speak to your child's or teen's healthcare provider if their symptoms do not go away or worsen as they try to return to regular activities. If the symptoms last weeks to months after the injury, you should speak to your medical provider about post-concussive syndrome. While rare, post-concussive syndrome is believed to occur most commonly in patients with a history of multiple concussions. 
Returning to School
A child/teen may feel frustrated, sad, and even angry when they cannot return to school right away, keep up with their schoolwork, or hang out with their friends even less than lockdown allows. While most kids will only require help in the initial recovery time, some will have ongoing symptoms that may require support services to help them fully recover. The type of support will differ based on the needs of the student, and may include:
Response to Intervention Protocol (RTI)
504 Plan
Individualized Education Plan (IEP)
Talk to your child or teen often about their symptoms and offer as much support and encouragement as you can muster.
Returning to Sports and Activities
Obviously, an athlete should only return to sports practices after a concussion with the approval and supervision of their healthcare provider, and it is recommended to work closely with their team's certified athletic trainer also. The CDC Heads Up program provided six gradual steps you and they can follow to return your athlete to play. The steps are part of regimen practiced over weeks and months:
Back to regular school activities first
Light aerobic activity
Moderate activity
Heavy, non-contact activity
Practice & full contact
Ok for Competition
It is vital for an athlete's parents and coaches to watch for concussion symptoms after each day's return to play progression activity. An athlete should only move on to the next step when there are no new symptoms at the current stage. If symptoms return, they are pushing too hard, and the athlete should stop these activities and their medical provider should be contacted.
Can a Traumatic Brain Lawyer Help?
The Law Offices of David Dwork concentrates on traumatic brain injury cases throughout Massachusetts (from Boston to Somerville, Quincy to Cambridge, and anywhere in-between). If you or a loved one (especially a child or teen) has a traumatic brain injury, and you are not getting the proper help or satisfaction, speak to David about your case. You can contact us online or call 617-973-5024 for help today.
Client Reviews
No Fee Unless You Win
Fill out the contact form or call us at (617) 620-0857 to schedule your free consultation.