Changes in The Concussion Grade Scale and TBI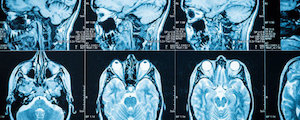 A Concussion is the most common, yet the least serious form of Traumatic Brain Injury. The medical community no longer uses the Concussion Grade Scale of (1) Mild (2) Moderate (3) Severe as the Scale of Severity for Concussions.
So how do We Determine how Severe a Concussion Might be Today?
Until 2013, the healthcare community used a rating system of (1) Mild (2) Moderate (3) Severe to diagnose the severity of a concussion. Today, we take cues from a study of 319 collegiate football players from six universities. Correlation of Concussion Symptom Profile with Head Impact Biomechanics: A Case for Individual-Specific Injury Tolerance published in February of 2018. Basically, what it is saying is that different injuries present themselves in different ways in different individuals and there is no way to predict the severity of a concussion or the recovery time necessary for each incident. To complicate matters further, concussions appear to be accumulative. The more you have, the more severe the next one can be. So, it is very important to know how many concussions you have had when being evaluated.
To determine the severity of a concussion, a clinician will follow the Acute Concussion Evaluation (ACE) form, and ask patients to rate each question so the clinician can assess the severity and provide a clinical judgement call. Technically, anything greater than 0 is indicative of a positive symptom history. The ACE form tracks the symptoms and allows a clinician to notate if they worsen with physical or cognitive activity. This will generate an overall score of severity and determine the categories within each symptom falls.
There are four categories of concussion symptoms:
Physical – Headache, Nausea, Vomiting, Balance problems, Dizziness, Visual problems, Fatigue, Sensitivity to light, Sensitivity to noise, Numbness/Tingling
Cognitive – Feeling mentally foggy, Feeling slowed down, Difficulty concentrating, Difficulty remembering
Emotional – Irritability, Sadness, More emotional, Nervousness
Sleep – Drowsiness, Sleeping less than usual, Sleeping more than usual, Trouble falling asleep
Risk factors include:
Concussion history
Headache history
Developmental History
Psychiatric History
Red Flags for Acute Emergency Management
Here are the red flags to look for when diagnosing a concussion: Headaches that worsen, seizures, focal neurologic signs, looks very drowsy/can't be awakened, repeated vomiting, slurred speech, can't recognize people or places, increasing confusion or irritability, weakness or numbness in arms/legs, neck pain, unusual behavioral changes, and/or change in state of consciousness.
The bottom line is that treatment for mild to moderate symptoms of any concussion should be at least 48 hours of physical and cognitive rest. A patient should be monitored until they are symptom free. Contact our Boston personal injury office if you or a loved one has suffered a brain injury due to the negligence of others.
Client Reviews
No Fee Unless You Win
Fill out the contact form or call us at (617) 620-0857 to schedule your free consultation.