Contact a TBI Attorney After a Traumatic Brain Injury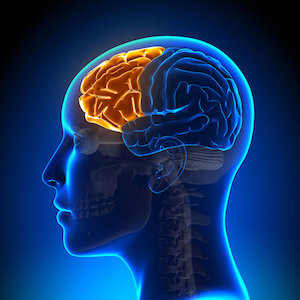 A traumatic brain injury (TBI) can cause severe physical and mental symptoms, such as memory loss and behavioral changes. TBIs can be hard to recognize and diagnose and symptoms can range from mild to severe. However, approximately 75% of TBIs reported each year are mild. Common causes of TBI in adults are falls and vehicular collisions. 
If you are a victim of TBI, it's important to contact a Boston TBI attorney as soon as possible. You may be entitled to compensation for the cost of your medical bills (past, current, and future) related to the accident, lost wages, and pain and suffering.
Types and Symptoms of a Traumatic Brain Injury 
There are three types of head injuries that can result in a traumatic brain injury. These are:
Crushing injury
Penetrating brain injury
Closed head injury
The CDC defined a traumatic brain injury as a disruption in the normal function of the brain. This can be caused by a bump, blow, a jolt to the head, or a penetrating head injury. The four main types of TBI are:
Concussion: A minor brain injury that can be caused by an impact to the head.
Contusion: Bruising on the brain tissue, often caused by an impact to the head. A brain contusion can range from minor to severe. Depending on the severity, it may lead to a swelling of the brain.
Penetrating injury: Occurs when an object pierces through the skull and contacts the brain. This type of brain injury occurs after excessive force.
Anoxic brain injury: Occurs when the brain does not receive sufficient oxygen. If the brain goes without oxygen for four to five minutes, brain cells begin to die.
If you were a victim of an accident, such as a car accident or slip and fall, and you are experiencing the following systems, it's important to seek medical attention. 
Not only is this important for your health and wellbeing, but the results of your MRI or CT scan will provide crucial evidence for your Boston TBI attorney to build a strong case.
Symptoms of a TBI
The most common symptom of a TBI is a concussion, but there are other symptoms, many of which are subtle. It's important to note, symptoms may take days, even weeks to recognize. If you experience one or more of these symptoms weeks after an accident, it may be the result of the accident: 
Headache
Nausea
Ringing in the ear
Vomiting
Fatigue
Blurry vision
Dizziness
Forgetfulness
Slurred speech
What to do After Normal MRI Results 
If you are the victim of an accident that resulted in a traumatic brain injury, dealing with the situation can be challenging. It is common to experience economic losses, such as lost wages, lost earning capacity, and the cost of medical treatment. 
If you were in a car accident, you must also cover the cost of repairing or replacing your vehicle. Then, there is the physical and emotional toll you may experience as a result of the accident and injury. Emotional distress and pain and suffering are just a few examples of this. It's in your best interest to contact a Boston TBI attorney to get the justice you deserve. 
Diagnostic testing has advanced over the past decades, but it is still common for small damages on the brain to be missed. Even when the MRI or CT scan comes back normal, it does not necessarily mean that activity within your brain is normal. However, insurance companies use this as an incentive not to pay for the medical costs associated with your TBI. 
If this happens to you, it is important to hire a knowledgeable attorney who has spent years successfully handling traumatic brain injury cases, such as attorney David Dwork.
He is up to date on the most advanced technologies and tests for TBIs. Additionally, he is accustomed to dealing with insurance companies and their tactics and will negotiate the best settlement for you. Attorney David Dwork will work tirelessly to gather crucial evidence to ensure that you are fully compensated for your injuries.
Contact Us
If you need a Boston TBI attorney, contact David Dwork today. He has helped families litigate their TBI cause and obtained full compensation and justice. He can help you with your case and he can help you and your family get the justice and the compensation you deserve. Court cases aren't easy and a TBI case isn't any easier, but with our help, you can rest assured you're getting the best there is. Contact us today so we can get started!
Client Reviews
No Fee Unless You Win
Fill out the contact form or call us at (617) 620-0857 to schedule your free consultation.